IP5 6X Dust Environmental Test Chamber 
Product introduction:
Dust test chamber used in the testing of preventing sand and dust into the seals and the shell for products in sand and dust environment to determine the airborne suspended dust on the product impact test methods.
Usage:
Dust test chamber is mainly to test performance of electrical and electronic products, automobiles, motorcycles parts, seals in sand and dust environment during the use, storage, transport.
Technical Parameter:
Model No.

CD-216-5

CD-512-5

CD-1000-5

Internal dimension (W*D*H)

600*600*600mm

800*800*800mm

1000*1000*1000mm

External dimension (W*D*H)

1100*900*1650mm

1300*1100*1800

1500*1300*2000mm

Internal chamber material

Stainless steel 304 

External chamber material

Stainless steel

Controller

PLC controller, touch screen

a.       Blowing dust time (Stop/Blow) h/m/s

b.       Cycle time: can be adjusted

c.       Pre-set test time: 0s ~ 999h99m99s

d.       Specimen opening: off – on - off

Testing time

0.1s~ 999hr, adjustable

Dust concentration

2kg/m3~ 4kg/m3, should be replaced in every 20 tests

Dust type

Powdered cement, talcum powder

Vacuum system

Pressure gauge, air filter, pressure regulating FRL, connecting pipe, vacuum pump

Vacuum pump

0-30Kpa

Air pressure

0.5~0.8MPa

Air flow rate

≤2m/s

Power socket inside chamber

Dust proof power socket for specimen opening

Door material

Power source

Single-phase, AC220V, 50/60HZ
Dust testing is divided into free fall dust, dust blowing:
Free Fall Dust: Mainly used to simulate the impact of dust in the shelter. Samples were exposed to a low-density, dust-laden atmosphere with intermittent, small amounts of dust injected and landed on the sample due to gravity.
Blowing Dust: mainly used to simulate the dust on the sample sealing performance and corrosion  outdoor and vehicle environmental conditions. The sample is exposed to a flow of asthma or laminar air entrained with a mixture of dust, sand or dust.
Dust test chamber criteria:
IEC-529 Classification of degrees of protection provided by enclosures
GB4208-93 Degrees of protection enclosure UP provided by code
GB2423.37-89 Basic environmental testing procedures for electric and electronic products
GJB150.12 Military equipment laboratory environmental test method
Dust Test Chamber Views: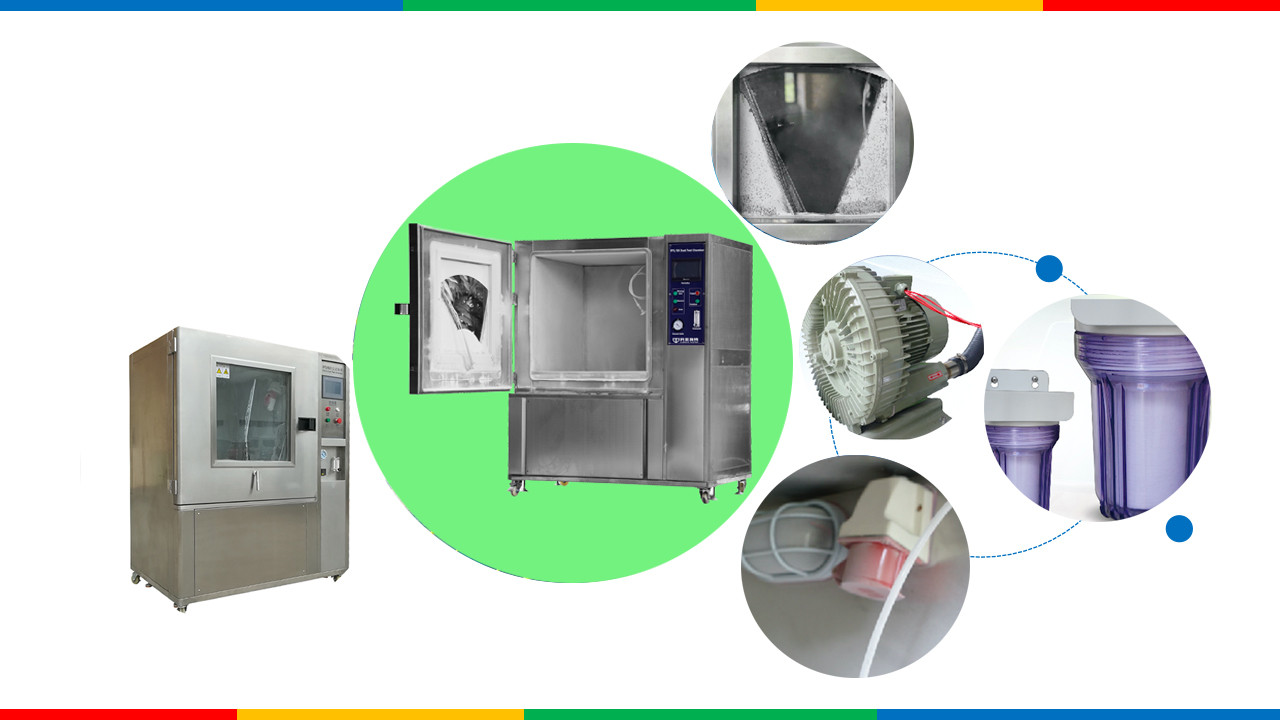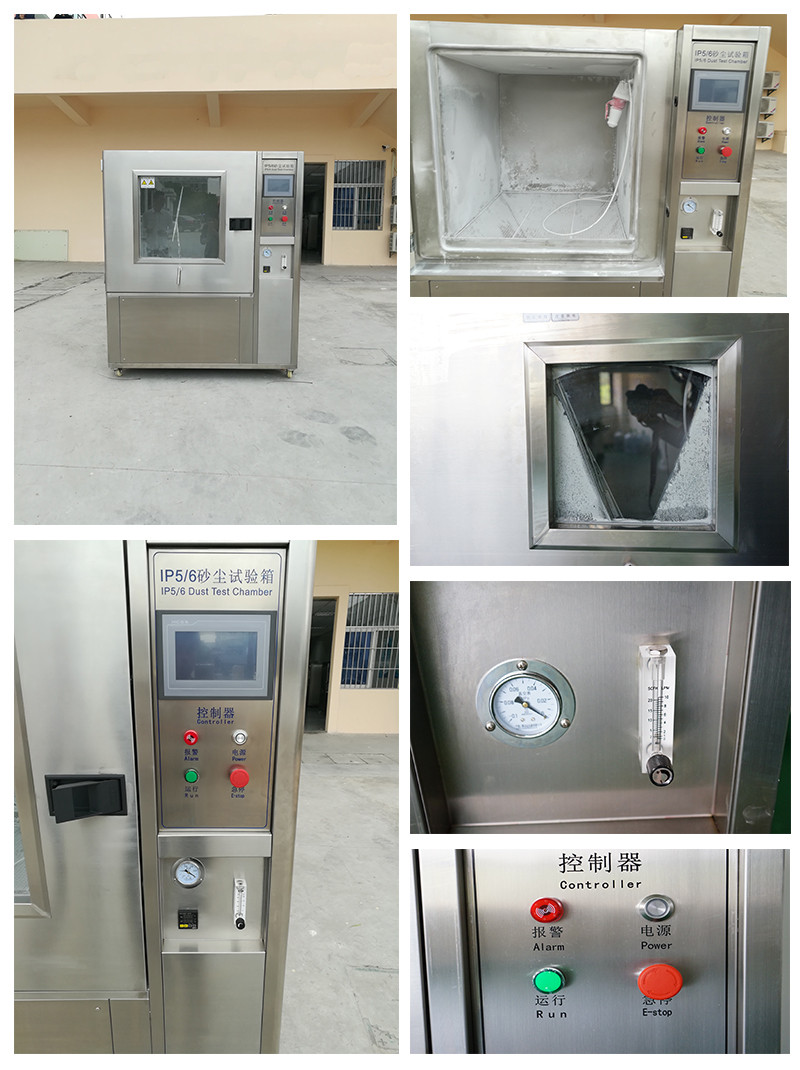 How to Contact Us?
Please Send your inquiry Details in the below for our quotation, Click "Send" Now!