Dust Test Chamber 
Product introduction:
Dust testing machine / dust test chamber is mainly used for the shell protection level standards in the IP5X andIP6X two levels of testing.
Usage:
Dust test chamber suitable for sealing performance testand reliability test of the product, check the sealing performance of theelectronic and electrical products, automobile, motorcycle parts, seals, etc.
      Technical Parameter:
Model No.

CD-216-5

CD-512-5

CD-1000-5

Internal dimension (W*D*H)

600*600*600mm

800*800*800mm

1000*1000*1000mm

External dimension (W*D*H)

1100*900*1650mm

1300*1100*1800

1500*1300*2000mm

Internal chamber material

Stainless steel 304  

External chamber material

Stainless steel

 

Controller

 

PLC controller, touch screen

a.Blowing dust time (Stop/Blow) h/m/s

b.Cycle time: can be adjusted

c.Pre-set test time: 0s ~ 999h99m99s

d.Specimen opening: off – on - off

Testing time

0.1s~ 999hr, adjustable

Dust concentration

2kg/m3~ 4kg/m3, should be replaced in every 20 tests

Dust type

Powdered cement, talcum powder

 Vacuum system 

Pressure gauge, air filter, pressure regulating FRL, connecting pipe, vacuum pump

Vacuum pump

0-30Kpa

Air pressure

0.5~0.8MPa

Air flow rate

≤2m/s

Power socket inside chamber

Dust proof power socket for specimen opening

Door material

Power source

Single-phase, AC220V, 50/60HZ
Applications:
1.Lights:Check the ability of lamps to resist sand and dust corrosion
2.Meter:To see if the dashboard will work in the sand or not.
3.Electrical dust cover:Test how much degree electronic dust cover can resist.
4.Electronics:Check whether the electronic products in the sand and dust environment can be used normally
Dust test chamber meet standard:
IEC-529 Classification of degrees of protection provided by enclosures
GB4208-93 Degrees of protection enclosure UP provided by code
GB2423.37-89 Basic environmental testing procedures for electric and electronic products
GJB150.12 Military equipment laboratory environmental test method
Dust test chamber views: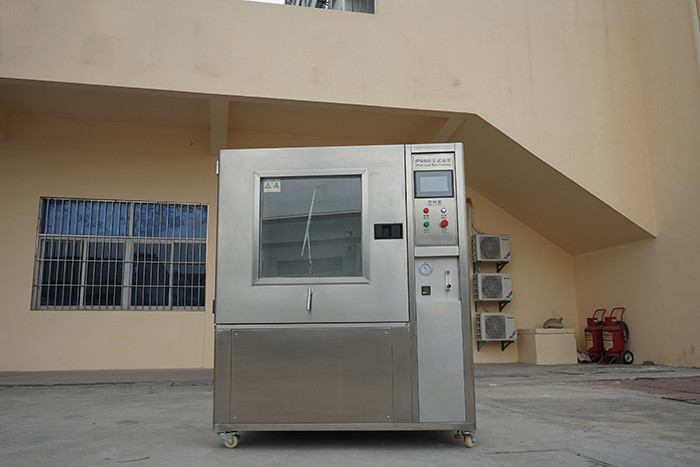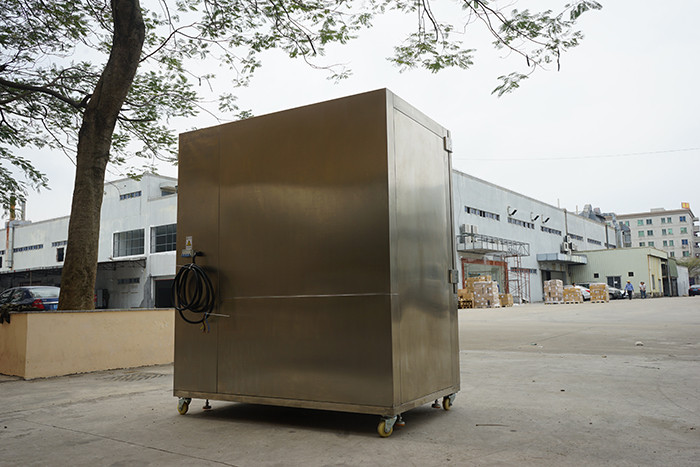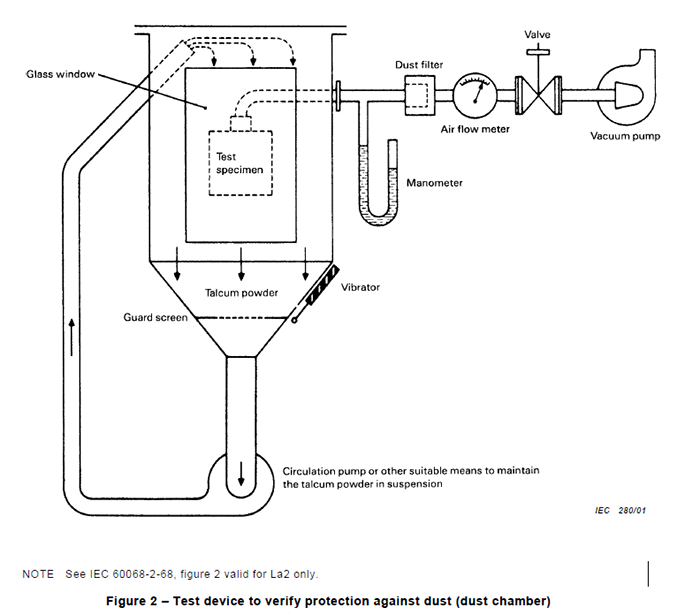 Our clients: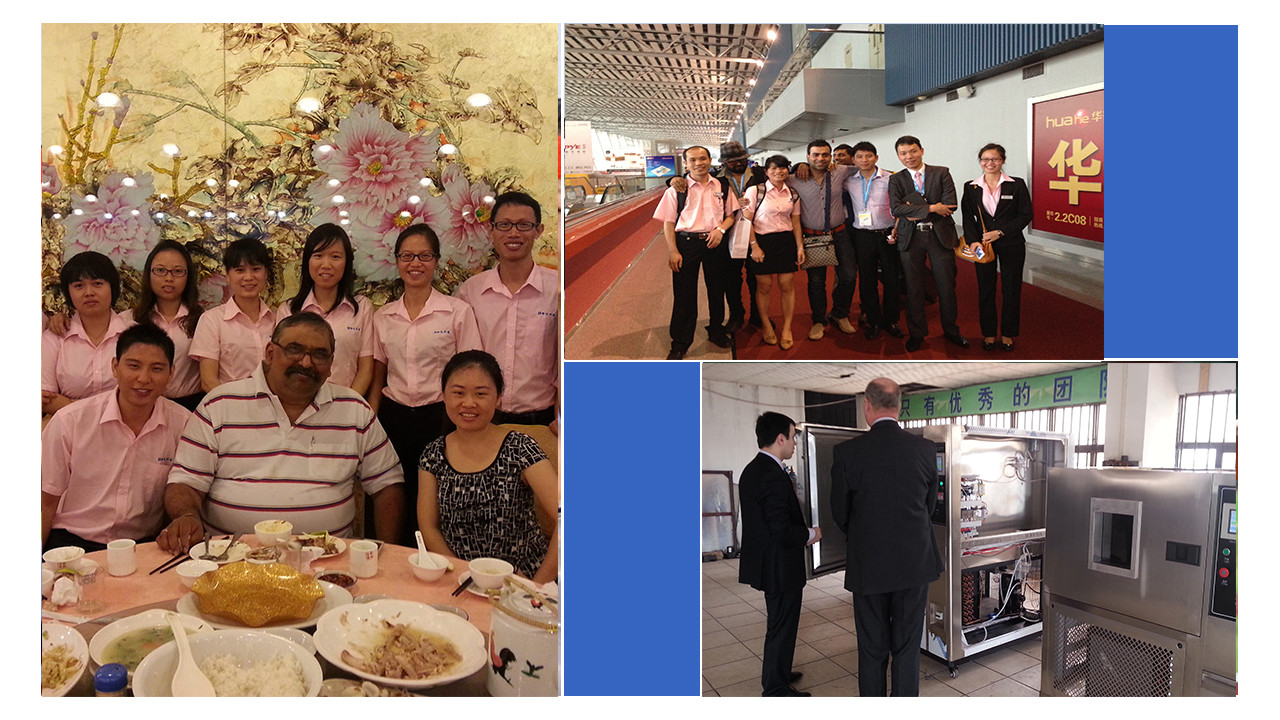 How to Contact Us?
Please Send your inquiry Details in the below for our quotation, Click "Send" Now!