Water Spray Test Chamber For IPX3 4 Water Test
Product profile:
Water spray test chamber is performing tests according to variousstandards; UL, EN 60529 and for protection code testing (IP-Code) for spray andsplash water systems. It performs test for the protection of housings againstingress of water.Water spray test chamber has an automatic option where a timer will be set from 1sec. to 999 h. The apparatus offers integrated circulation equipment thatreduces the water consumption of the tests. it can also be applied to IP X1/X2drip device, IP X3/X4 swiveling tube, IP X3/X4 spray head, IP X5/X6 jet nozzleand IP X9K high pressure jet nozzle. 
Technical Parameter:
Model

CW-IPX3

CW-IPX4

Internal dimension (W*D*H)

600*600*600mm

800*800*800mm

 

External dimension (W*D*H)

1100*800*1500mm

1300*1000*1700mm

 

Oscillating tube

Radius 200mm

Radius 300mm

 

Internal chamber material

Stainless steel  304

External chamber material

Stainless steel

Observation window

Waterproof Toughened glass

Oscillating angle

 

IPX3: spray ±60° from vertical line to each side, total 120°

IPX4: spray ±180° from vertical line to each side, total 360°

Oscillating speed

 

IPX3:for 4s

IPX4:for 12s

Spray nozzle

Diameter: 0.4mm, removable

Distance between two nozzles

50mm

Turntable diameter

200mm

300mm

 

Turntable rotation speed

1-3 cycles/min

Water flow of each nozzle

0.07 L/min +5%

Test duration

1~999,999min, adjustable

Water pressure

80-150Kpa

Water cycling system

Built-in chamber bottom for recycling

Power source

Single-phase, AC220V, 50/60HZ
Features:
·Waterpressure regulators, gauges and flow meters
·Watercirculation system to reduce water consumption
·Adjustableswivel angle
·Replaceableswivel tubes
·Nozzlefittings can be swiveled
·Exchangeablenozzle fittings
·Adjustablewater volume flow
·Measurementof water volume flow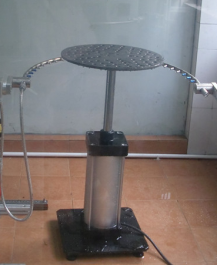 Water Dripping Test (MeetIPX1 and IPX2 test) 
·Drip box size:1000x1000mm (or 500x500mm) ,or custom size as option

·Needlediameter: 0.4mm
·Distancebetween needle: 20mm
·Droppingrate: 1mm+0.5mm/min (IPX1),3mm+0.5mm/min (IPX2) 
·Droppingheight: 200mm (adjustable)
·Withrotating table, diameter 700mm, 1rpm,
·15o tiltplate, height adjustable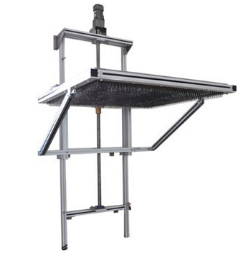 Rain Spray System (Meet IPX3 and IPX4, 4Ktest)  
·Nozzlediameter: 0.4mm
·Nozzledistance: 50mm
·Flowrate: 0.07L/min (IPX3,4), 0.6+/-0.5L/min(IPX4K)
·ArmRadius: 300mm, 400mm, 600mm, 800mm,1000mm, 1200mm or 1500mm
·Rotatingangle: +/-270, adjustable.
·Rotatingspeed: adjustable
·Rotatingtable:  speed is adjustable
·Adjustablespray flow and spray time. 
·With0-400kPa adjustable pressure regulator
·All304 stainless steel design, both interior and exterior
JetNozzle (Meet IPX5 and IPX6 test)
·6.3mmnozzle diameter, for IPX5 test. Water flow: 12.5L/min.
·12.5mmnozzle diameter, for IPX6 test.Water flow: 100L/min.
·MeetIEC60529, IEC60335
·WaterPumping System as option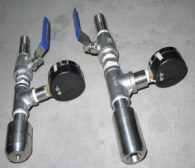 Water PumpingSystem (For IPX1,2, IPX3,4, IPX5,6)
·Water pump for large flow: 0-7m3/h
·Water pump for small flow: 0-3m3/h
·With water filters
·Pressure display and water flow display
·Safety overload protection on pump and motor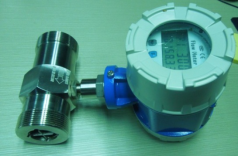 PLC Controller:
·PLC + touch screen interface
·test parameter setting and monitoring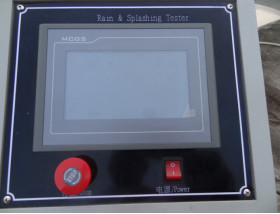 Water spray test chamber meet standard:

JIS, ISO, IEC60529, DIN40050, GB2423, GB4208
How to Contact Us?
Please Send your inquiry Details in the below for our quotation, Click "Send" Now!