Walk In Sand Test Chamber 
Product introduction:
Walk-in sand test chamber is driven by a fan at a certain concentration of sand and dust to a certain rate of flow through the surface of the test sample to evaluate the test sample (equipment) exposed to dry sand or dust-laden atmosphere under the influence of the ability to prevent dust particles, The ability to wear or block, and the ability to store and run.
Standard Features:Walk in sand test chamber
Model

CDR

Inner chamber size (D*W*H)

3500*2500*3200mm

External chamber size (D*W*H)

4500*3200*4200mm

Temperature range

RT ~ 60C

Dust dehumidification

Heating dehumidification

Shaking time

0.1s~999hr, adjustable

Blowing time

0.1s~999hr, adjustable

Talcum power specification

Be able to pass throught a square-meshed sieve the nominal wire diameter of which is 50μm and the nominal width of a gap between wires 75μm;  

Amount of talcum power

2kg/m3; It shall not be used for more than 20 tests

Blower

Centrifugal fan

Internal chamber material

SUS#304 stainless steel

External chamber material

Stainless steel

Door material

Controller

PLC controller, touch screen

a. Blowing dust time (Stop/Blow) h/m/s

b. Cycle time: can be adjusted

c. Pre-set test time: 0s ~ 999h99m99s

d. Specimen opening: off – on - off

.......

Electric interface

with cable port for connecting sample with electricity under test condition

Output

Equipped with communication port to export test report curve

Vacuum system

Pressure gauge, air filter, Pressure regulating FRL, connecting pipe, Vacuum pump

Vacuum pump

60~600L/h

Power supply

AC380V, 50Hz, three phase

Test criteria

IEC 60529 – IP5X & 6X
Walk-in Sand Test Chamber meet following standards:
IEC-529 Classification of degrees of protection provided by enclosures
GB4208-93 Degrees of protection enclosure UP provided by code
GB2423.37-89 Basic environmental testing procedures for electric and electronic products
GJB150.12 Military equipment laboratory environmental test method
Images: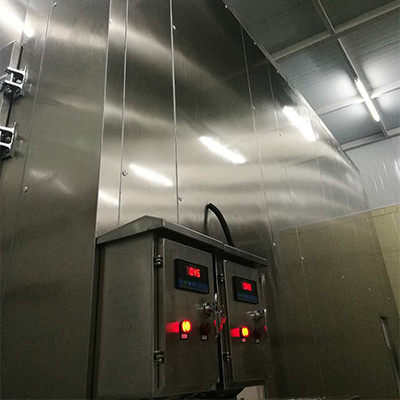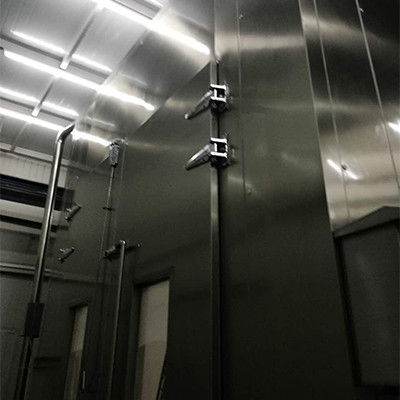 How to Contact Us?
Please Send your inquiry Details in the below for our quotation, Click "Send" Now!