UV Aging Test Chamber With Temperature Control
Description:
UV aging test chamber using fluorescent UV lamps (UV) simulated sunlight irradiation effects, using the quasi cold moisture rain and dew, tested the material under test is placed in a certain temperature and light cycle program according to tidal alternation, UV for several days or weeks of testing, you can reproduce the outdoor hazards appear a few months to several years. 
Usage:
UV aging test chamber can achieve the types of hazards include: discoloration, discoloration, loss of light, pulverization, cracks, turbidity, foaming, embrittlement, strength deterioration and oxidation.
 Standard Features
Model

CAV-UVA

CAV-UVB

CAV-UVA

CAV-UVB

Internal chamber design

standard chamber

Flat type chamber

Internal dimension(W*D*H)

N/A

1140*650*500 mm

External dimension (W*D*H)

1300*500*1460 mm

1340*700*1800 mm

Temperature range

RT~ 70℃

Temperature fluctuation

±2℃

Internal & External chamber  material

Stainless steel 304

Control system

Programmable controller, LCD touch screen Illumination, condensation and water spray test cycles are programmable

UV lamp

Atlas UV-A: 315-400nm/ UV-B: 380-315nm (8pcs, 1200h lifetime)

Irradiance meter

0.45~0.85W/cm2 can be adjusted (Optional)

Distance from sample to lamp

50±2mm

Sample dimension

(Standard chamber)

75×290mm (24pcs) or 75x150mm (48pcs), max. thickness 5mm

Sample dimension

(Flat type chamber)

Irregular test samples

Power

Single phase ,AC 220V 50/60HZ
UV aging test chamber meet following international standards:
ISO 4892-1 Plastic UV aging test
ASTM G151 Standard Practice for Exposing Nonmetallic Materials in Accelerated Test Devices that Use Laboratory Light Sources
ASTM G154 Standard Practice for Operating Fluorescent Light Apparatus for UV Exposure of
Non metallic Materials
JISD0205 Test method for weather ability of automobile parts
SAEJ2020 Automotive exterior material aging test
UV aging test chamber details: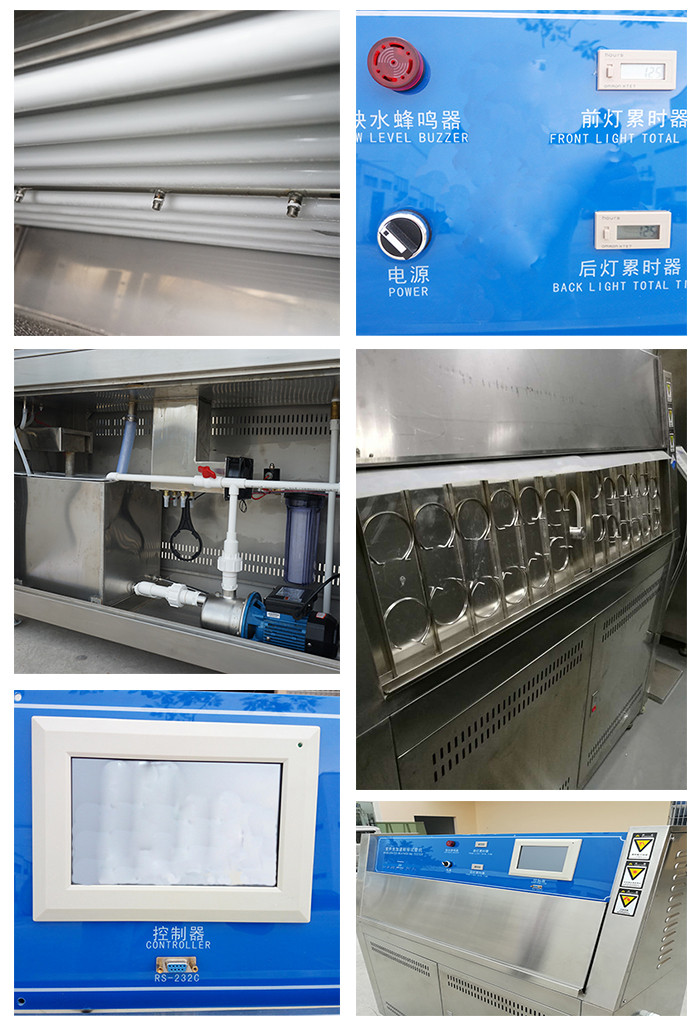 About Climate Tester: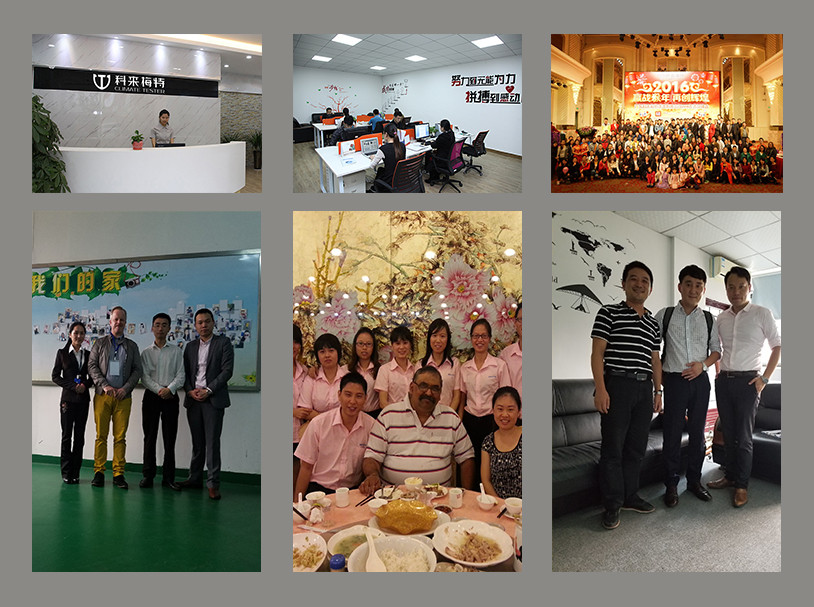 How to Contact Us?
Please Send your inquiry Details in the below for our quotation, Click "Send" Now!